The participants of "UFExpo Online Trade Week" got results even before the end of the event!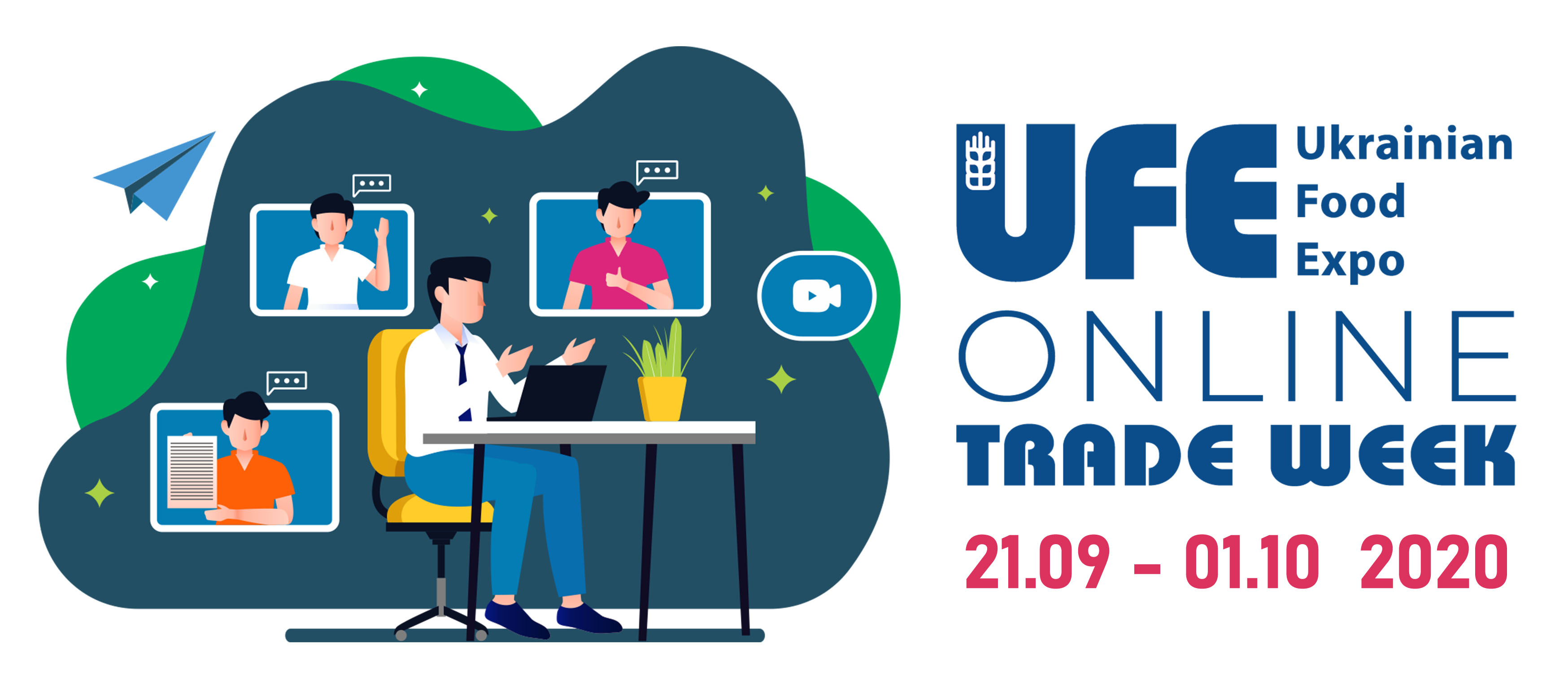 ---
---
The first online event for Ukrainian food industry has finished successfully!
Two rich weeks of negotiations and informative presentations were continued from September 21 till October 1.
Online B2B meetings between Ukrainain food producers and buyers from different countries were organized by "U-Food" Association. The goal of this event is gaining new business contacts and direct negotiations!
The event included 5 Food Halls, 70 Ukrainian food producers of all categories, 700 meetings with 300 different foreign buyers. It was a unique experience for all participants to conduct negotiations via Zoom application following the strict schedule.
In the meetings took part such Ukrainian companies as: "Chumak", "Obolon", "Millennium", "Yarych", "Terra", "StrongDrink", "Galka", "46 Parallel Wine Group", "Dmytruk", "Fores", "Veres", "Novaagro" and others.
Among the buyers: "BRAVO SUPERMARKET", "KorzinkaUZ", "GloballFoods Brasil", "Guild Enterprises LTD", "International Business Trading Solutions", etc.
As a result of the event more than 40 Ukrainian producers signed new deals and agreed the first delivery.
The leading international speakers shared successful export experience, best practices and new business ideas:
• Kanthiban from Business Engineers Asia spoke on the practical experience of food exports to Singapore and South-West Asia.
• Giovani Otavio Rissi, Global Packaging Consultant from Italy represented the innovations and packaging technologies in food production.
• The representatives of one of the leading transport and logistic operator in the world "Bolloré Logistics" spoke on the specifics of cooperation with the African market and organization of logistics to this region.
Due to a large number of interested in participation companies, U-Food Association decided to organize the second round of UFExpo Online Trade Week in November 2020.